New DVD: "23 Views of New Mexico"
Ever tried to describe New Mexico to someone "not from here"? Maybe it takes a multiple, many-faceted view, and this video may help! Available at a special pre-holiday gift price (see below).
Excerpts HQ view here
DVD front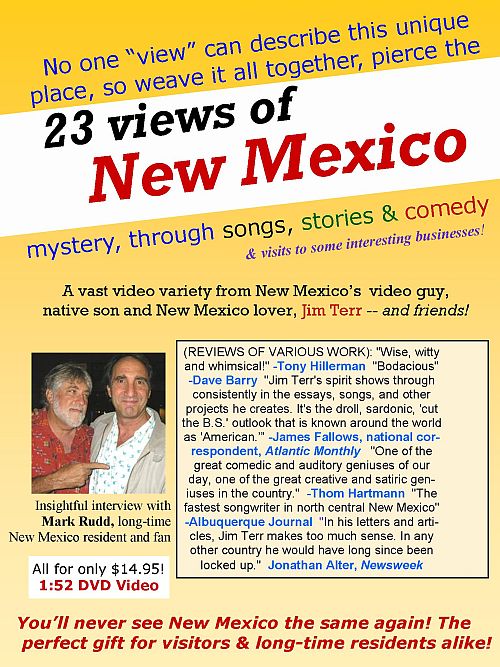 One hour 52 minutes! Not your regular "tourist" video,
but a loving, quirky, multi-faceted view!
DVD back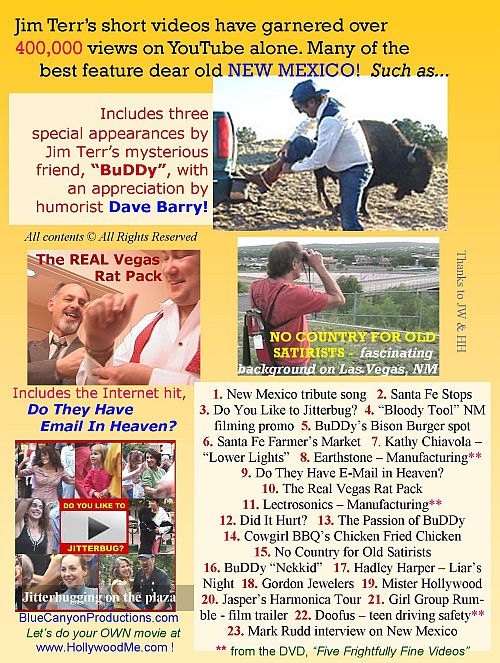 $14.95 plus shipping. If more than one DVD is ordered, price is only $9.95 each.
Shipping charge only $4 no matter what quantity (per each shipping address).
We will ship to another address if you specify, and will mention your name.

Not sure "shopping cart" is working, so to order by credit or debit card,
click here and state all information clearly, or e-mail here for clarification.
NOTE: DVD label may be hand-written for now... Please specify if that's not OK.
Let's do your OWN video, at www.HollywoodMe.com !